Killer breaks from «Romance for lovers» OST (1974)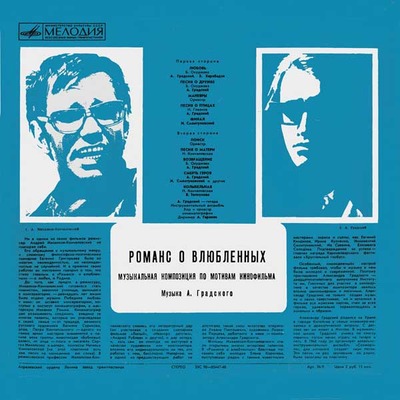 The real dirty killer funk from soviet russia! It had been written by Aleksander Gradsky (who would have thought) and played by George Garanian & The Melodia ensemble. The mp3s below are free from film voices and effects, only the original audio. Unbelievable! It's unlikely I will ever dig out something better than this.
romance for lovers — the manoeuvres.mp3
romance for lovers — the raid.mp3
There are two related video episodes from the film on youtube: one, two. Thanks to DJ Chak for them.
UPD: full LP download available