Georgy Garanian and the Melodia ensemble (1973)
The Melodia ensemble directed by Georgy Garanian was a great band recorded many many music these times, especially for cinema. Today I'm presenting their LP called «Ensemble Melodia plays your favourite songs» that consists of instrumental covers of famous soviet songs. Some of them are real groovers, some are not (melodic things), but each track is worth to listen to anyway. Personally I'm very impressed of this LP—hard drums and bass, leading horns, I love that forceful orchestra sound.
There are two groovers from the LP and I will post two more later.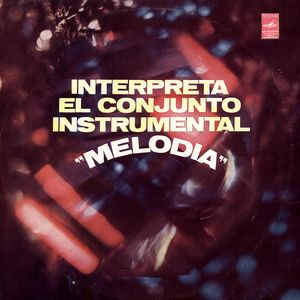 melodia — alfabeto morse 1973.mp3 / Морзянка
melodia — sigue la cancion en circul 1973.mp3 / Ходит песенка по кругу
Full LP download: http://rapidshare.com/files/170863307/Mel-1973-Interpreta_el_conjunto_instrumental_Melodia.rar (mirror)
Today in the show: Георгий Гаранян, ансамбль Мелодия, Ваши любимые песни играет ансамбль мелодия, Оскар Фельцман, Марк Фрадкин.