Hijacking of Savoy (1979)  — romantic disco eurocrime
Hijacking of Savoy (Похищение Савойи)  — an adventure movie of 1979. 39 millions had watched it in Soviet Union; I watched it too — it's a good genre movie. Composer Andrzej Koszinski has wrote several quite different themes.
Disco — it's praised and advertised the city of Rio there:
Two eurocrime/poliziotteschi tracks joined together by me. The most killer stuff starts since 2:40 reaching its peak at 3:03: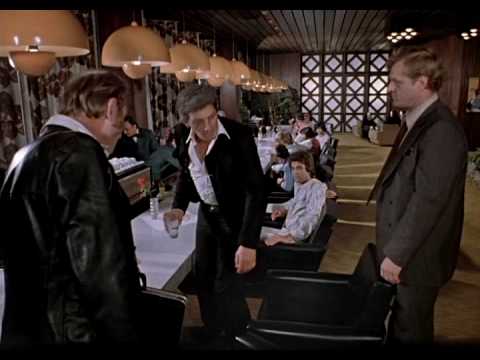 Surely, there is a romantic episode in the film that: http://www.youtube.com/watch?v=EroHm-F0Ls8. Reminds me the main theme from Cannibal Holocaust by Riz Ortolani by its mood.
There is all what people expects to see in an exploitation adventure move: crime, exotics, jungle, chases, nazis, erotics and even a bit of nuns:-)). It reminds me works of euro directors like Rugero Deodato: Cannibal Holocaust and Concorde Affaire (released the same year).
Appropriate audio rips are available separately: 10 mb.