A mix by funky man Yetia
001. Ансамбль ЭМИ п.у В. Мещерина — Колдун (1969)
002. ВИА «Дос-Мукасан» — Бетпак Дала
003. Владимир Дашкевич — Легенда Баскервилей
004. Кола Бельды — Чайка
005. Александр Зацепин — Танец шамана
006. Владимир Дашкевич — Сокровища Агры
007. Оркестр Современник пу А.Кролла — Таинственный остров
008. Рок группа «Пульсары» — Инструментал
009. А. Рыбников — Освобождение (Через тернии к звёздам)
010. Кола Бельды — Хозяин леса
011. Suuk — Szezukat tapma
012. ВИА «Дос-Мукасан» — 16 kyz
013. Raimonds Pauls & Margarita Vilcane — Ligotaji
014. Оркестр Госкино — Египетские мелодии Голос Нила, Песня труда, Новая Нубия
015. Кола Бельды — Праздник
016. Suuk — Kulisside taga
017. А. Рыбников — Стыковка (Через тернии к звёздам)
018. Кола Бельды — Любимая
019. Suuk — Slaager
020. Диэло & Доби Чабрич — Пусть звучит эта музыка
021. Кола Бельды — Сказание о солнце-бубне
Download the mix: 73 min, 141 MB:
http://www.mediafire.com/download/5xlk5pvkyhh72rx/Soviet-Voodoo-Dance.zip
https://vk.com/wall91048429?q=Soviet+VOODOO+Dance
Instrumental orchestral music — jazz and easy — written by prominent Dagestani & Soviet composer Murad Kajlayev. All the groovy seventies here.
Radio-Praga Orchestra — In a Hour
Evening Arbat — Going To Mountains Again
Leningrad Music Hall Orchestra — Siberian Steam Beth
Leningrad Music Hall Orchestra — Visiting 'Barinya'
Goskino Orchestra — New Nubia
Evening Arbat — Exotic Play
Goskino Symphonic Orchestra — Seeing You
Evening Arbat — Caleidoscope
Instrumental Ensemble — Endless Spinning
Gosteleradio Orchestra — In The Sport CLub
Gosteleradio Orchestra — Oriental Tune
Melodiya — At The Berth
Melodiya — Going To Mountains Again
Melodiya — Rush Hour
A1. Kee, Pada! (Good Boiling!)
A2. Tähemõrsja (The Star's Bride)
A3. Linad Liulaskijalle (Slide Is Good For Flax)
A4. Talgulaul (Harvest Bee Song)
A5. Ketra, Vokikene! (Keep Going My Spinning-Wheel)
A6. Vikerkaar (Over The Rainbow)
B1. Bossanova Hing (The Soul Of Bossanova)
B2. Tallinna Blues (Blues For Tallinn)
B3. Me Rändame Linnast Linna (We Wander From Town To Town)
B4. Nokturn (Nocturne)
B5. Spordihalli Blues (Blues In Sportshall)
B6. Alfabeet (The Alphabet)
collage 71 sampler.mp3
The first long play of «Collage» — a vocal-jazz ensemble with strong Estonian folklore impact. Big thanks to Yuri again.
A site news: soundcloud and mixcloud players could be used from mobile devices now.
Download lossless 165 MB: mega.co.nz or mediafire.com
A1 Квинтет Э. Линдстрема – Импровизация на тему финской н/п
A2 Квартет Р. Бабаева – Песня горцев
A3 Квартет З. Намысловского – Летом
B1 Сектет А. Домнеруса – Полуночное солнце не заходит
B2 Джаз-ансамбль А. Виттиха – Пьеса из детского альбома
B3 Квинтет А. Захарова – Олео
B4 Трио В. Мустафа-Заде – Таллин в мае
B5 Квинтет А. Кролла – Движение из «Композиции в трех частях»
Recordings from an Estonian jazz fest of 1967. Thanks to U&1989 again.
tallinn-67.mp3
Download lossless 250 MB: www.mediafire.com + www.mediafire.com
A jazz mix from Yuri (Saint Petersburg).
Hello! Here we have another one jazzy/funky/groovy!!! mix of Soviet jazz! I tried to gather and combine seamlessly the best tracks of the Soviet jazzmen. Enjoy listening! In USSR we had brilliant jazz artists!
https://soundcloud.com/u1989/soviet-jazz/s-brvxv
Here is a mix by funk/soul DJ Bazil (Saint Petersburg).
Hello Friends!

Today i'm 30 and i want to share tasteful part of my collection with everyone. I'm diggin for interesting samplable groovy soviet records for last 10 years. Lotta tunes was discovered and rediscovered, but i try to represent some undiscovered grooves.

Some tunes played partly but if you interested in cd compilation with all these compositions unmixed and full — let me know!

Also i have some spare copies of lotta soviet groovy records, so if you ready to buy or trade — i'm opened for it!

Please Tell Your Friends If You Like The Mix!
A funny psychodelicious scene from sci-fi movie Otroki vo vselennoy (1974) backed with typical euro cult sounds.
Агапит уходит на зов роботов… Забавный евро-трип из фильма Отроки во вселенной (1974) известного нашего кинокосмонавта Ричарда Викторова.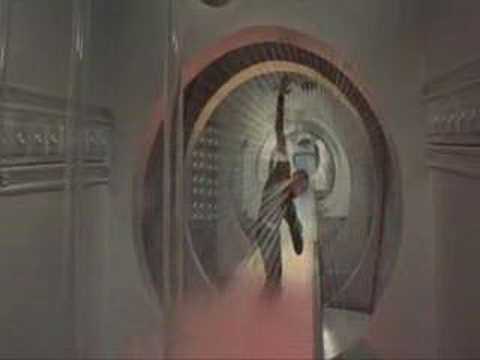 via zipp
Soviet advanced jazz music: Armenian, Azerbaijani, Bulgarian, Kazakh, Lithuanian, Romanian, Russian, Uzbek. 1970−80. From a retro vinyl collection.
Here is a mix from Odessa, Ukraine. Soviet Advanced Jazz Music (Armenian, Azerbaijani, Bulgarian, Kazakh, Lithuanian, Romanian, Russian, Uzbek), 1970−80, strictly vinyl.
01. Куплеты Сарбанды
02. Ария Делии
03. Песня Кармен и Хосе
04. Песня Делии и Рауля
05. Песня Рауля

06. Рекламная песня
07. Дуэт Джоан и Джерри
08. Грустная песня
09. Песня молодых
Рафик Бабаев
Джазовые композиции на тему оперетт Рауфа Гаджиева
Melodiya 1970 LP СМ 02085−6
A rip of Rafiq Babayev's early LP brought to us by Yuri: http://soundcloud.com/u1989
babayev 1970 smplr.mp3
Download MP3 320 kbps, 112 MB: mediafire.com